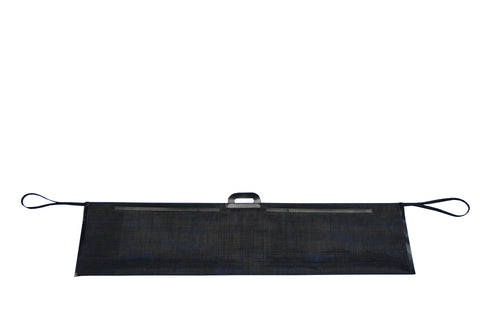 Black mesh cot pouch, fits blue mesh XL Roll-a-Cot® and green Bighorn Roll-a-Cot®
Black mesh pouch with handle (for easy carry) and end-loops for convenient night storage of your flashlight/water/ etc.

This pouch has longer end-loops needed for the 84" long Green Bignorn or 84" long Blue Mesh XL Roll-a-Cot®.  If your cot has 3 leg frames and is 84" long this is the pouch for it.

---
We Also Recommend